Best Winter Gloves for Women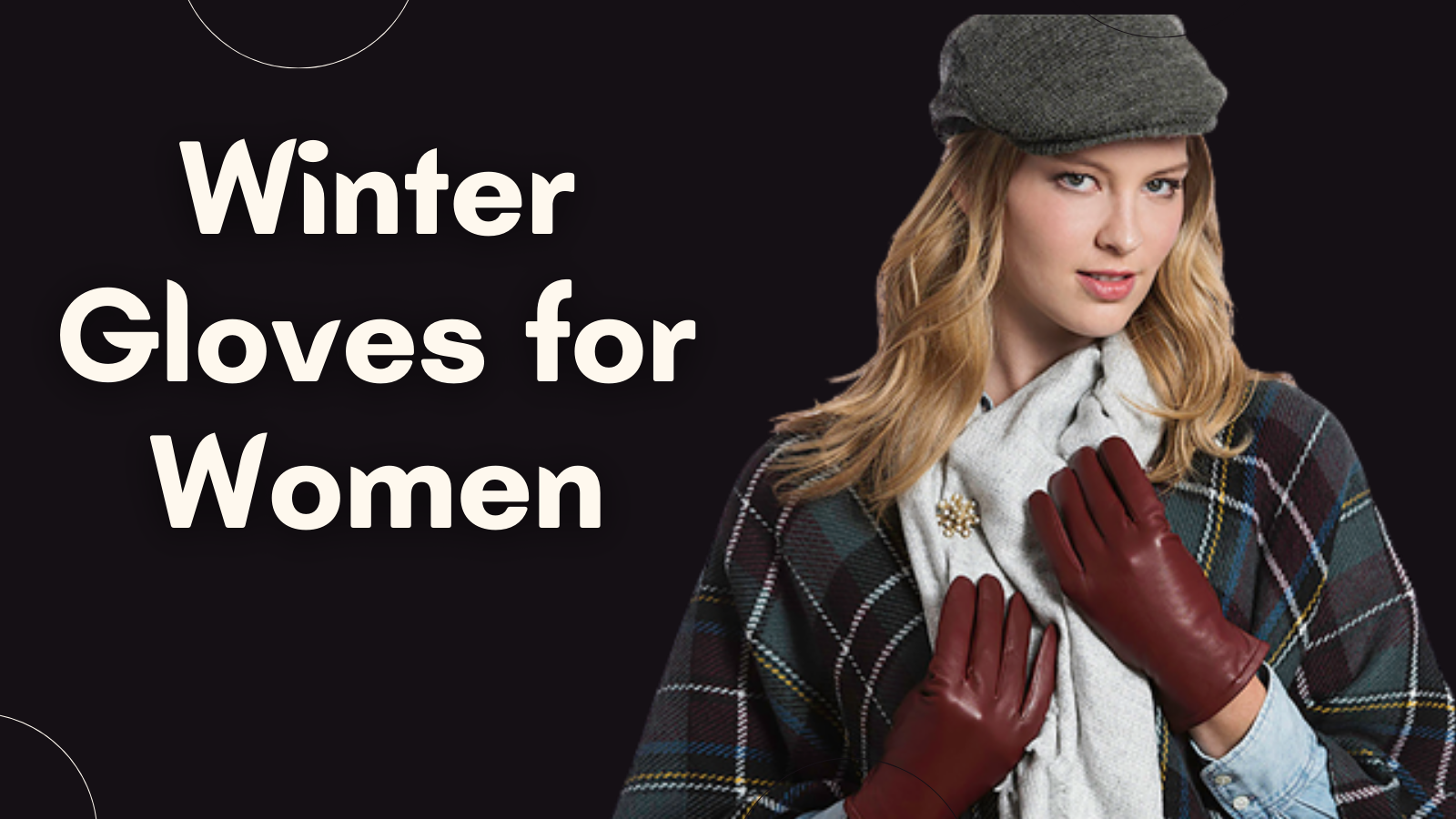 Pratt & Hart produces the best and most affordable leather winter gloves for women. The following are short descriptions of each glove or mitten so that you can decide which is best for you when you visit the Stomper Gloves website.
A couple words you may not be familiar with:
Thinsulate is a 3M insulating lining.
Polartec is a fleece lining made from recycled materials.
Park City Mitten
The Park City Women's Rabbit Fur Lined Mittens is one of the most fashionable mittens we carry. Made from extremely soft and supple Lambskin and lined with 100% natural rabbit fur for a luxurious feel. Slip them on and recall a by-gone era riding through the park in a horse-drawn carriage. Available with an elastic shirring that cinches at the wrist to keep in the heat without binding or limiting your movement.
Broadway Glove
The Broadway Classic Glove is the perfect addition to any woman's wardrobe because of the timeless cut. This is one that never goes out of style! Made from smooth and supple sheepskin leather, the Broadway Women's Classic Glove features a full-sized, elastic wrist snugger lined with Thinsulate. This keeps your hands warm while you stay nice and cozy. And with four colors to choose from, there's a Broadway Women's Classic Thinsulate-Lined Leather Glove to match any outfit!
Snowfall Mitten
The weather outside might be frigid, but don't let that stop you! Not when you can take it on with a pair of Pratt and Hart Snowfall Women's Deerskin Leather Mittens! Made from North American Deerskin, these mittens have an elastic shirred wrist. They're also lined with Polartec Classic 200, so your hands will be toasty and warm. Special finger liners provide extra warmth and flexibility, so you can roll the perfect snowball! The Snowfall Women's Deerskin Leather Mittens with Finger Liners tend to run small, so we recommend the next larger size, especially if you wear a half-size.
Manhattan Glove
The Pratt and Hart Manhattan Glove for women is a classic. Made from sheepskin leather and lined with Hi-Loft polyester Sherpa, they'll keep your hands nice and toasty. Whether you're driving around town, heading into the office, or out for a night on the town, the Manhattan Glove is perfect for the woman on the go!
Alps Mitten
Looking for a super-soft, everyday mitten you can wear through winter? Then pick up a pair of our Alps Women's Leather Mittens. Not only are they made from super-soft Sheepskin Leather, but they're also lined with Hi-Loft Sherpa to keep your hands nice and toasty, no matter what you're doing. The Alps Women's Leather Mittens also have an elastic shirred wrist all around to help keep the heat inside.
Breckenridge Mitten
The Breckenridge Leather Mittens with Finger Liners are no different. And we don't sacrifice style or fashion, either! They're super soft and made from sheepskin leather. Lined with Thinsulate, the Breckenridge Leather Mittens have an elastic shirred wrist that helps keep out the cold. They also have finger liners that offer even more flexibility while still keeping your hands nice and toasty.
The following gloves, while not designed for women, are sleek enough for femininity and have some women's sizes as well.
Trailhead Glove
Some wear plain, ordinary gloves, while others wear our Wool-Lined Touchscreen Leather Gloves. Made from super-soft Lambskin leather and lined with 100% natural wool, the craftsmanship is superb. They're ideal for casual or dress wear and have an elastic, palm-side wrist snugger to help keep out the cold. The Trailhead gloves keep your hands nice and toasty as they also extend 1.5 – 2 inches beyond the wrist. Better yet, you won't have to take off what is about to become your favorite glove, because these gloves feature touchscreen-compatible thumbs and forefingers.
Gondola Glove
Pratt and Hart offers the Gondola Thinsulate-Lined Touchscreen Leather Glove. Made from medium-weight, pebbled sheepskin leather, the Gondola glove is lined with 40 gram Thinsulate. And when you use your touchscreen device, your hands will remain toasty warm. Why? Because the special conductive leather on the thumb and forefinger that allows full functionality. This means never having to take off your gloves when you want to text, Tweet, or turn the page on your e-book. The Gondola is a durable, comfortable, and practical glove that's true-to-size.
Grenadier Winter Glove
The Grenadier all-purpose winter glove is designed with our exclusive SmartTek™ lining. This state-of-the-art fabric technology combines a breathable, microfleece lining and tiny genuine silver dots. These silver dots work to reflect 20% of your body's heat back to your hand, so you'll be warmer, longer! Plus, we've lined the back of your hand with SmartTek™ and left microfleece on your palm for increased dexterity. And yet this glove is so thin you'll wonder how it doesn't get in your way. Warmth and elegance meets technology and dexterity like no other, with the quality you've come to expect from us.