Buyer Guide Leather Gloves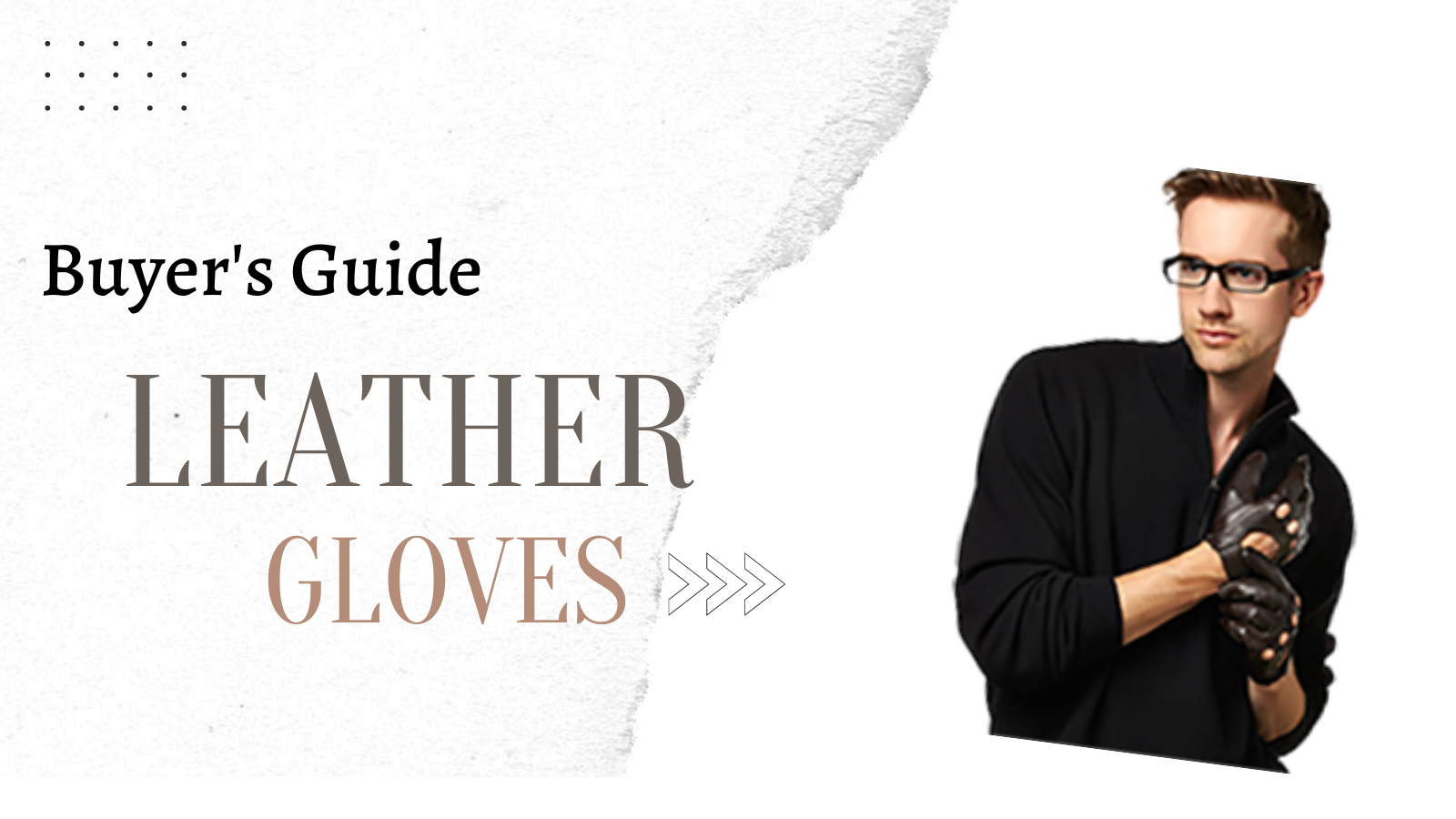 Niagara Winter Glove
Make sure your hands stay nice and warm with the Niagara Winter Leather Glove. With their classic and masculine design, these gloves are absolutely essential for any man's wardrobe. The exterior has been Scotchgard-protected to keep them looking better longer, and makes them easy to clean. The Scotchgard also makes the exterior of these gloves resistant to oil and water spills. The super-soft Lambskin leather feels great and the 40 gram thick Thinsulate lining makes the Niagara Winter Glove perfect for a night out on the town, or outdoors in a rugged environment.
Monte Carlo Driving Glove
Are you in the mood to get behind the wheel of your car and drive until your tank is empty? Or do you want to hop on your bike and take on those hairpin turns while you grip your handlebars?  No ride, be it car or motorcycle, would be complete without the Monte Carlo Men's Deerskin Driving Gloves. You'll get a perfect fit in a classic style with finger vents, a hook and loop elasticized wrist closure, and a snug fit for tactile dexterity. You'll be able to feed that wanderlust in these black leather driving gloves from Monte Carlo. Also available in Brown and Tan.
Silverstone Driving Glove
These bestselling driving gloves from Pratt and Hart will make you feel like Ryan Gosling from the movie Drive when you're out hugging those tight curves in your sports car. Made from fine-grain Sheepskin Leather, these gloves are unlined and also feature perforated fingers for breathability. They have an elasticized snap closure and traditional knuckle holes to give you a better fit. Wear something that won't compromise on style or comfort, pick up the Silverstone Men's Leather Driving Glove.
Grenadier Winter Glove
Pratt & Hart are makers of the best men's leather gloves have designed these all-purpose winter gloves with a SmartTek lining. The state of the art technology in this fabric combines a breathable microfleece lining and tiny genuine silver dots which reflect 20% of your body's heat back to your hand to keep you warmer, longer. The back of the hand is also lined with SmartTek. You'll have warmth and dexterity unlike anything you've ever felt in a winter glove before. This is the quality you can expect from Pratt & Hart.
Trailhead Glove
Why go through life wearing plain and ordinary gloves when you can wear Pratt and Hart's Trailhead Wool-Lined Leather Gloves? These winter gloves are made from Lambskin leather and are lined with 100% natural wool. The ideal glove for both casual and dress wear, they feature an elastic, palm-side wrist snugger which helps keep the cold out. The Trailhead gloves extend 1.5 – 2 inches beyond the wrist to keep your hands nice and toasty. You'll be able to play on your phone as much as you want without your fingers going numb because these gloves have touchscreen-compatible thumbs and forefingers. These gloves are equal parts style, comfort and practicality.
Guardia Glove
As a police officer or guard, your hands are an essential part of your arsenal. That's why it's important to keep them protected. These unlined Police Search Duty gloves are softer and thinner than other leather gloves, which gives them high tactile dexterity. Made from Sheepskin Leather, they also have a short wrist and an elasticized cuff so they won't snag or get caught on anything while staying clear of shirt and jacket cuffs. These gloves will protect your hands from those annoying nicks, cuts and scrapes as well as the elements and are thin enough to make them great for summertime. If you're in the market for some high-quality gloves that are made with impeccable craftsmanship, you'll want the Guardia Glove.
Downshift Driving Glove
If the car makes the man, then the gloves make the driver. Get behind the wheel with these luxurious gloves from Pratt & Hart. The Downshift Driving Glove will help protect your hands from that searing hot or freezing steering wheel. They have an open back, traditional knuckle holes and perforations along the fingers to let your hands breathe, keeping them as cool as possible. The Downshift Driving Glove has been designed with an elasticized wrist and Velcro closure to make sure you get a nice snug fit.
Glissdale Glove
Are you looking for a leather winter glove that can provide you comfort and style as well as function? You need the Glissdale Lambskin Winter Leather Glove. Made from high-quality, super soft lambskin leather, the back of the hand has been lined with Hi-Loft Sherpa. The palm is lined with a slightly thinner insulate but still provides you with enough warmth and the rolled hem with elastic wrist gather works to help keep the cold out while retaining the natural heat from your hands. These are Pratt & Hart's warmest gloves and offer great dexterity. Highly recommended for general, cold weather use.