Sheepskin Gloves are the Perfect Choice for Men & Women: Elevate Your Style and Comfort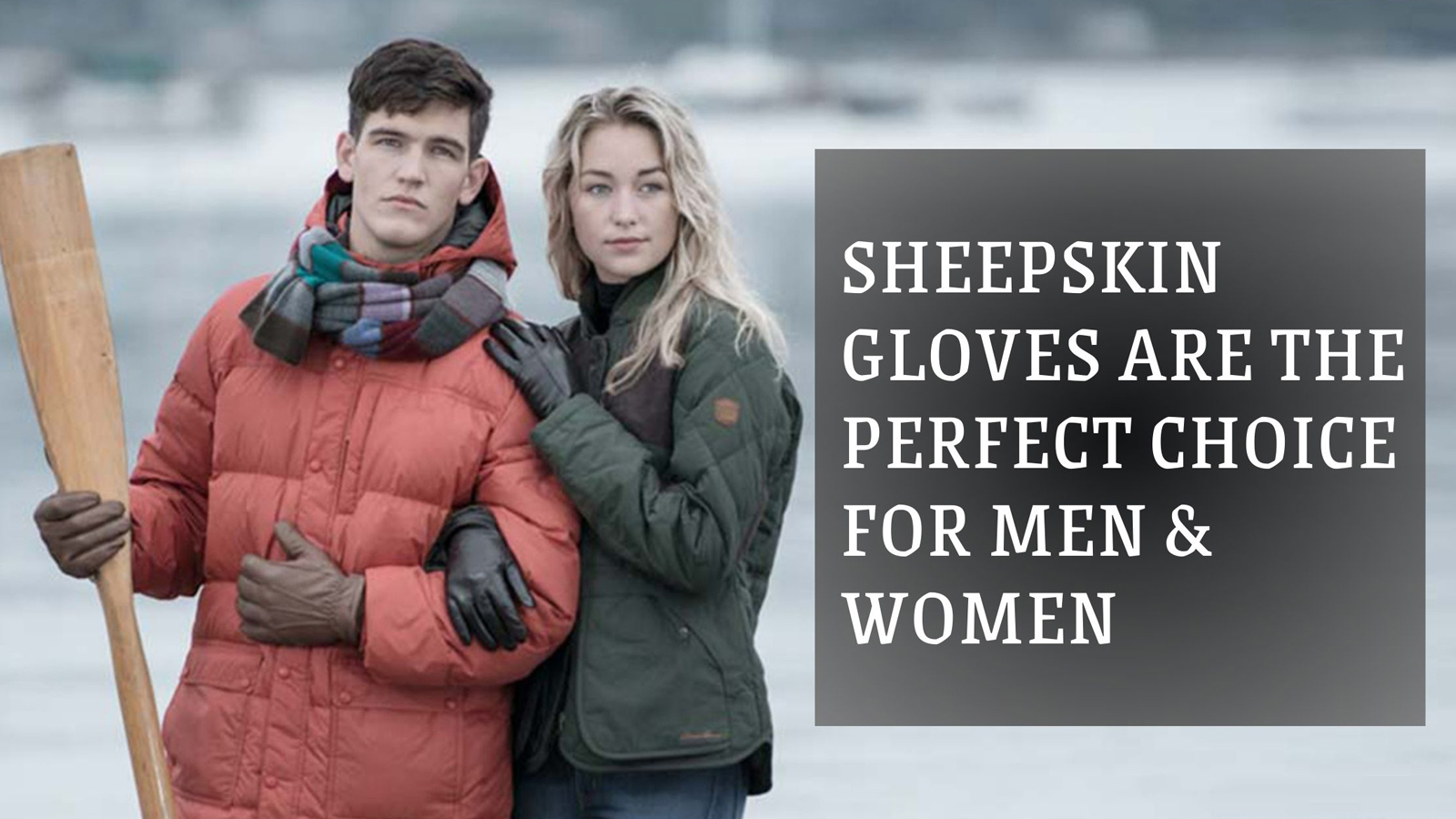 When it comes to gloves that seamlessly blend style, adaptability, and functionality, look no further than sheepskin gloves. A true embodiment of versatility, these gloves are designed to cater to your every need, making them a perfect choice for both men and women. Discover why sheepskin gloves are the ultimate selection for those who seek unparalleled comfort and sophistication, regardless of the season.
Adapting to the Elements: A Year-Round Companion
Sheepskin gloves are not bound by seasons; they transcend weather conditions. In cold weather, they cocoon your hands in warmth, warding off the chill. When the mercury rises, they maintain a cool and comfortable feel. The adaptability of sheepskin ensures that your hands remain at an optimal temperature, always in harmony with your environment. Our collection showcases men's winter gloves like the Grenadier Winter Glove and the Gondola Glove, both crafted from sheepskin. For women, the Manhattan Glove and the Breckenridge Mitten embody the perfect blend of style and functionality.
Moisture Management and Skin-Friendly Comfort
Sheepskin gloves excel in moisture management, expertly wicking away sweat and preventing bacterial growth and unpleasant odors. Their moisture-absorbent nature keeps your hands dry and fresh, even during prolonged wear. What's more, sheepskin gloves are gentle on the skin due to the presence of natural oils in the leather. This inherent quality ensures a comfortable, irritation-free experience, allowing your hands to bask in the luxury of genuine sheepskin.
Summer Driving in Style
The allure of sheepskin extends even to the summer months. Driving gloves are a statement of elegance and sophistication. For women, the Upshift Driving Glove offers a light, thin, and refined touch that complements impeccable taste. Men, too, have a plethora of options with gloves like the Barcelona a half-finger design created in  sheepskin. The Silverstone, our best-selling driving glove for men, showcases fine grain sheepskin in all its glory.
A Combination of Comfort and Durability
Lightweight, comfortable, and durable—these attributes define sheepskin gloves. Their feather-light feel ensures unrestricted movement, while their toughness withstands the tests of time. These gloves are designed to be more than a fleeting accessory; they are steadfast companions built to endure daily wear and tear.
Stompers Gloves: Your Destination for Supreme Selection
For those who seek the finest in style, comfort, and affordability, Stompers Gloves stands as the premier destination. With a wide array of sheepskin gloves tailored to cater to every preference, we invite you to explore our collection. Whether for men or women, summer or winter, our sheepskin gloves transcend mere utility, becoming an extension of your style, a symbol of your individuality, and a testament to your penchant for luxury and comfort. Embrace the allure of sheepskin gloves and let Stompers Gloves be your guiding light to unmatched elegance and protection.