How do I know what size of gloves to buy?
So you want to buy a pair of our awesome gloves but have no idea what size your hand is? You've come to the right place. Here we'll go through all of the steps of measuring your hand to ensure you get the right fit.
Here's what you're going to need!
· Our Measuring Chart
· A tape measure (or a string and a ruler)
· A friend (this is optional but helpful)
Are you a lefty or a righty?
We suggest using the measurement of your dominant hand. Since it is likely the hand you will do the most with, it makes sense to have the most accurate fit on that hand.
With your opposite hand, or if you have a friend who can help, take the tape measure or string. Wrap it around your main hand excluding the thumb. Start in between the thumb and index fingers just above the webbing. Wrap around the widest part of your hand about halfway between the base of your pinkie and your wrist. This should be just below your knuckles if looking at the back of your hand. Look at the overlap or grab the string at the meeting point and measure with a ruler and the number shown is your size!
Now using our chart you can get your measurement in metric, imperial (that's inches) or letters. Enjoy your gloves!
Measure all the way around your hand just below the knuckles.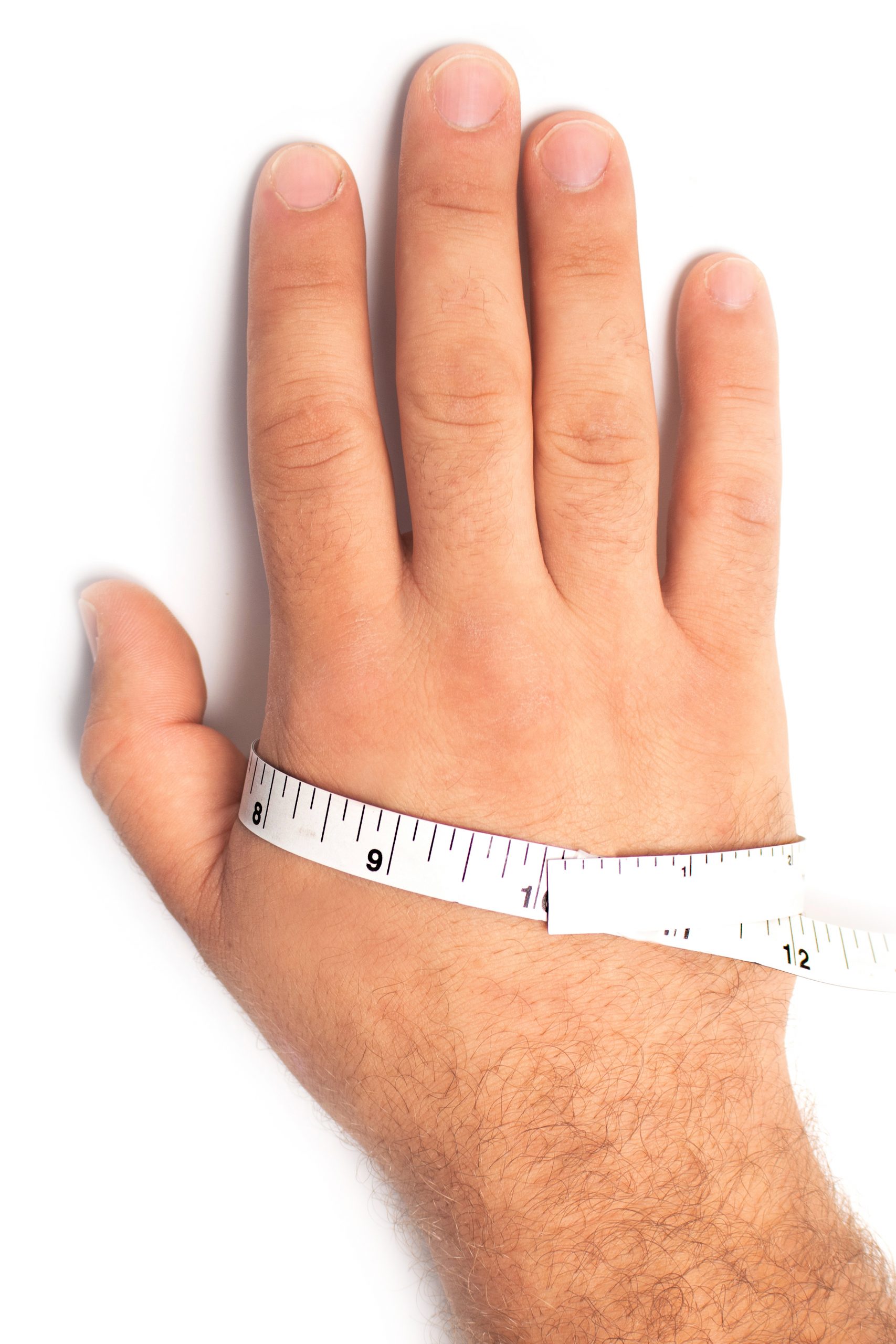 The chart below is our General Sizing Chart. For more specific size charts, please see the 'Sizing' tab on the product page of the glove you are interested in.
Inches
CM
Size
5½ – 6
14 – 15
6
Women XS
Men 2XS
6 – 6½
15 – 16.5
6.5
Women S
–
6½ – 7
16.5 – 18
7
Women M
Men XS
7 – 7½
18 – 19
7.5
Women M‑L
–
7½ – 8
19 – 20.5
8
Women L
Men S
8 – 8½
20.5 – 21.5
8.5
Women XL
–
8½ – 9
21.5 – 23
9
Women 2XL
Men M
9 – 10
23 – 25.5
10
–
Men L
10 – 11
25.5 – 28
11
–
Men XL
11 – 12
28 – 30.5
12
–
Men 2XL
12 – 13
30.5 – 33
13
–
Men 3XL
13 – 14
33 – 35.5
14
–
Men 4XL